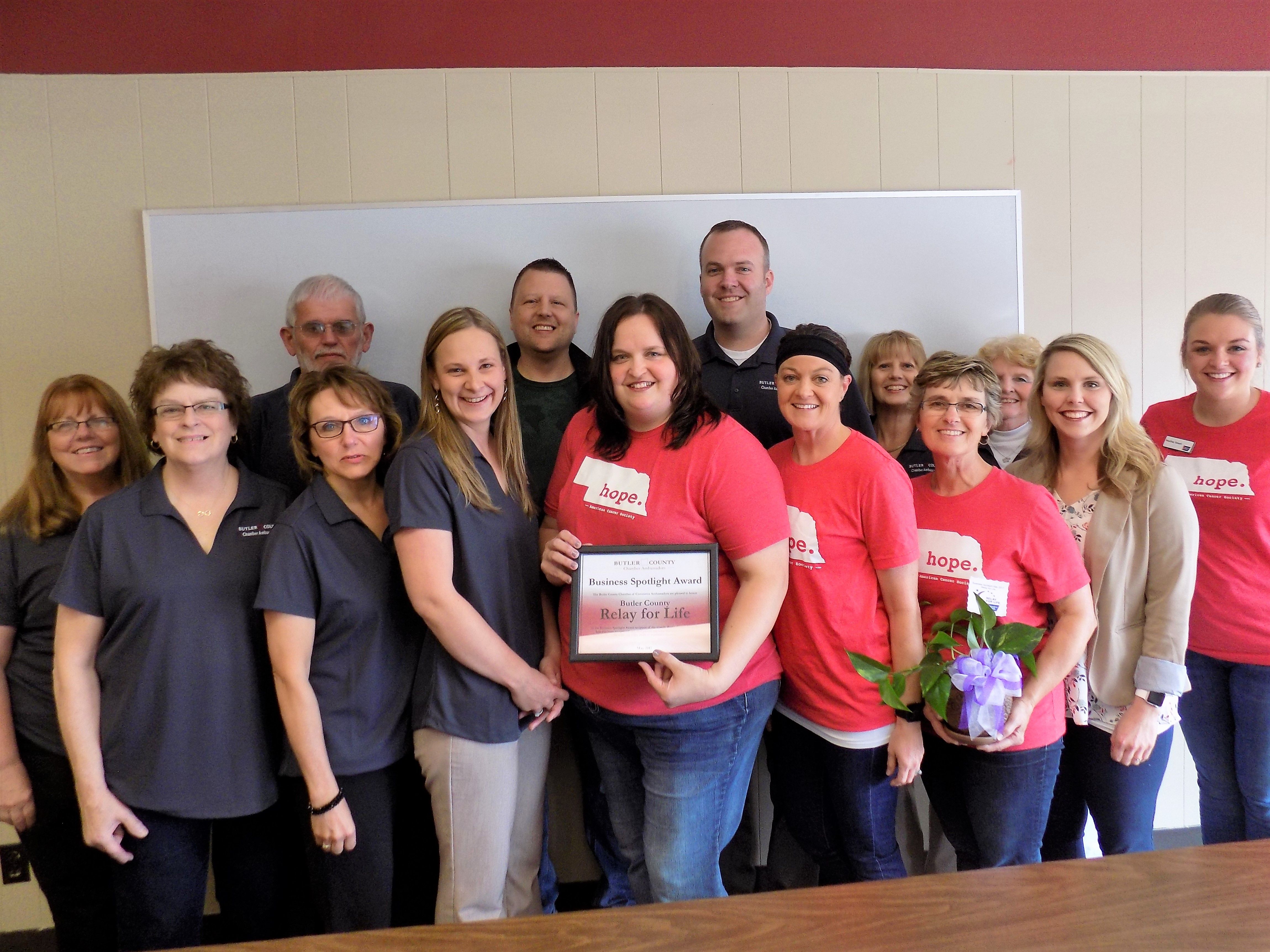 On June 9, 200 local residents will join together at the American Cancer Society Relay for Life of Butler County at Memorial Stadium in David City to raise funds and awareness in an effort to free the world from the pain and suffering of cancer. The event starts at 6:00 p.m. and ends at 10:30 p.m. Together we are saving more lives from cancer.
Founded by Dr. Gordy Klatt in Washington in 1985, the Relay for Life movement is the world's larget fundraising event to save lives from cancer. Uniting communities across the globe, we celebrate people who have battled cancer, remember loved one lost, and take action for lifesaving change.
Funds raised help the American Cancer Society provide free information and support for people facing the disease today, and fund cancer research that will help protect future generations. Thanks to the generousity of our donors, the Society has invested more the $4.3 billion in research since 1946, and have funded more that 20,000 scientists at more than 1,000 institutions worldwide.
If you have not gotten involved with Relay for Life as yet, please do so this year. There is still time to help a team as they strive to meet their goals in 2017. if you have never been to an event - please join us on June 9th and see what it's all about.
Luminaries are still available, In Memory Of or In Honor Of are $10 each. Where do you get your luminaries? You may contact any team member of Relay For Life, donate online at www.relayforlife.org/butlercone or stop by The Banner Press.
Have other questions - feel free to contact any committee members listed below:
Event Leads: Jenni Demaray 402-615-2549
Patti Lee-Smith 402-367-8514
Supervisor Chair: Jean Wilson 402-367-7701
Sponsorship/Silent Auction: Annette Glock 402-542-2458
Alice Jane Behrens 402-367-4750