History of Butler County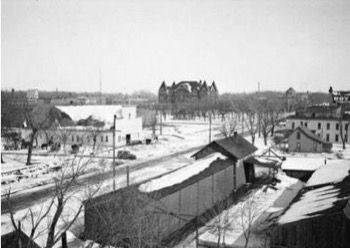 There are two versions of how Butler County was named. One claims it was named after William Orlando Butler, a Kentuckian who declined an appointment to become the first territorial governor of Nebraska. The second links the name to David Butler, Nebraska's first governor after state-hood (1867-71).
Butler County's boundaries were defined by the Territorial Legislature in 1856. It was formally organized 12 years later when the population reached the required 200.
The first, short-lived attempt to settle in this area was made in 1857 by the Waverly Town Co. of Plattsmouth. It built a house along the west bank of Skull Creek, today the site of Linwood. It was later determined that the area was once an ancient village of the Pawnee nation.
Within 10 years of the county's organization, more than 2,500 settlers had moved into the area. The original county seat was designated as Savannah, located near the nothern border along the Platte River. A hotel, two stores, a blacksmith shop and a courthouse made Savannah a thriving village.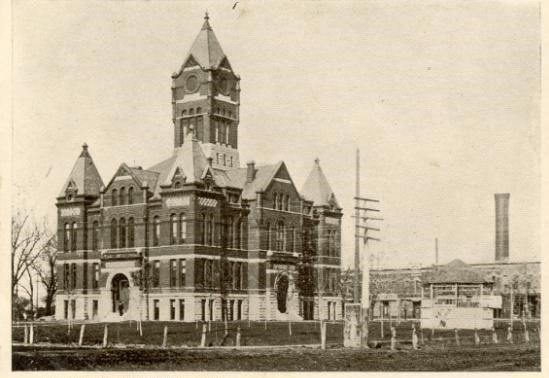 Settlers, however, wanted a more central location for their courthouse. A four-year struggle and four elections followed. Finally, the fourth election gave David City a majority vote of 39 to become the county seat. At the time, David City was little more than a wide expanse of prairie.
In 1873, a modest courthouse (right) was built on the site for $1,470. In 1890, a second courthouse was built that stood for 74 years.
The current courthouse opened in 1964 (below). An addition of the Butler County Justice Center was added in 2007 (last).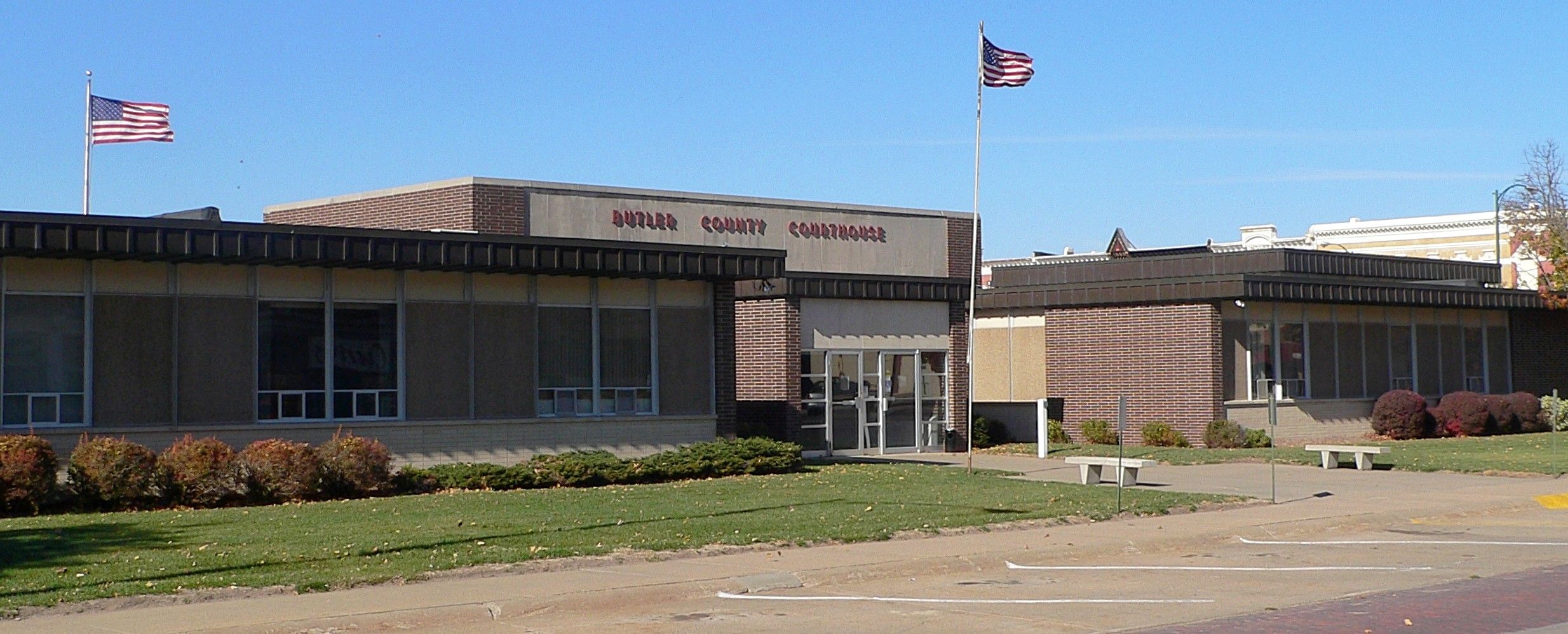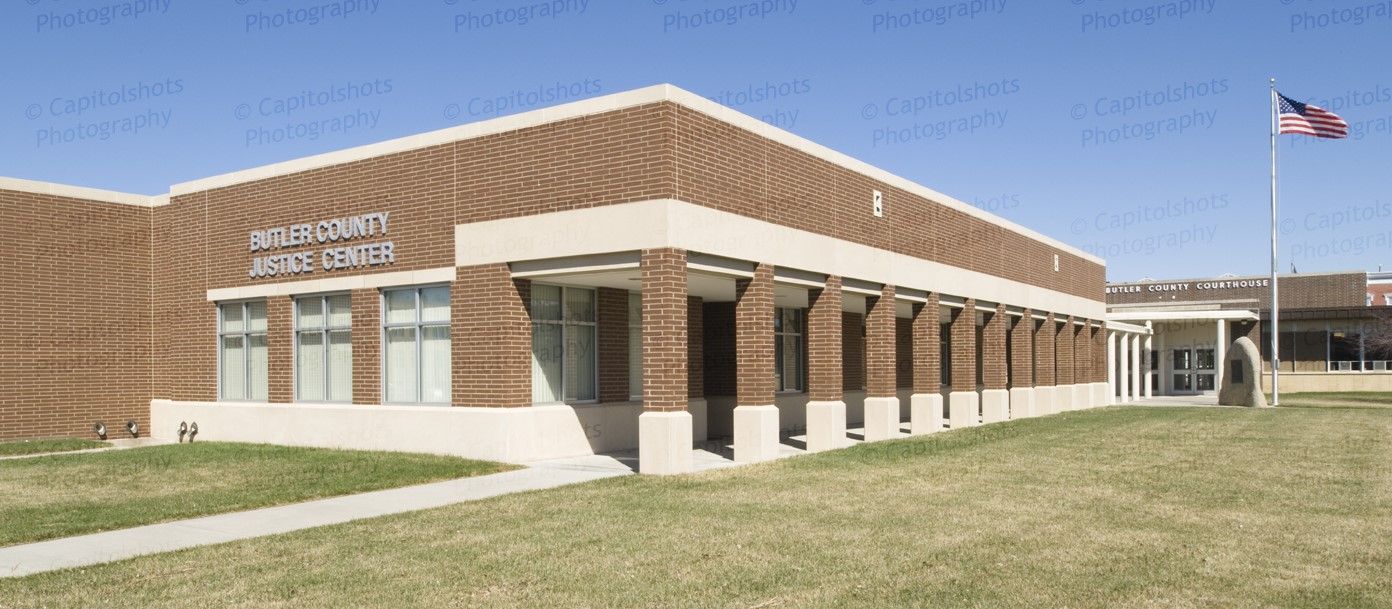 source: Nebraska Association of County Officials (www.nacone.org)